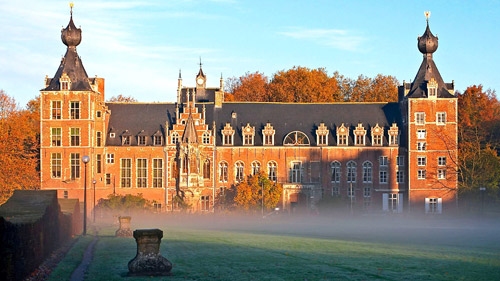 "Dwa prestiżowe uniwersytety katolickie zaoferują, po raz pierwszy w Belgi pomoc w szkoleniu imamów, którzy służą jako przywódcy modlitewni i kaznodzieje w meczetach.
Ogłoszony pod koniec 2019r., program studiów powstał na oficjalnych pracach komisji 'zapoczątkowanych po atakach Islamistów w Brukseli w 2016r.', doniósł tygodnik The Tablet. Celem jest zapewnienie uczelnianego poziomu edukacji dla przyszłych imamów.
W Belgii, pewni pastorowie otrzymują wynagrodzenie od rządu. Podążając za nowym programem, popieranym przez dwa Katolickie uniwersytety, będzie to również możliwe dla imamów, ponieważ szkolenia będą uznawane przez państwo.
Flanders Today (gazeta internetowa) wskazała, że kolejnym celem tego nowego programu jest 'przekonywanie ludzi z powołaniem Islamskim aby studiowali w kraju zamiast za granicą.'...
Nawet jeszcze przed uruchomieniem programu studiów do przygotowania imamów w posłudze, obydwa Katolickie uniwersytety miały szkolenia dostępne dla swoich studentów, według IslamiQ.
Na drugim i dłuższym etapie, kontynuował Flanders Today, studenci będą musieli przejść teologiczne formowanie w swojej religii, 'włączając studiowanie Koranu i pewnego rodzaju staż.'...
Flanders Today wspomniał, że Katolicki Uniwersytet w Leuven oczekuje około 30 studentów na przystąpienie do sześcioletnich przygotowań w celu zostania imamem. Początek szkoleń w tym miesiącu."